9 Inspiring Blogs for Each Element of Civic Engagement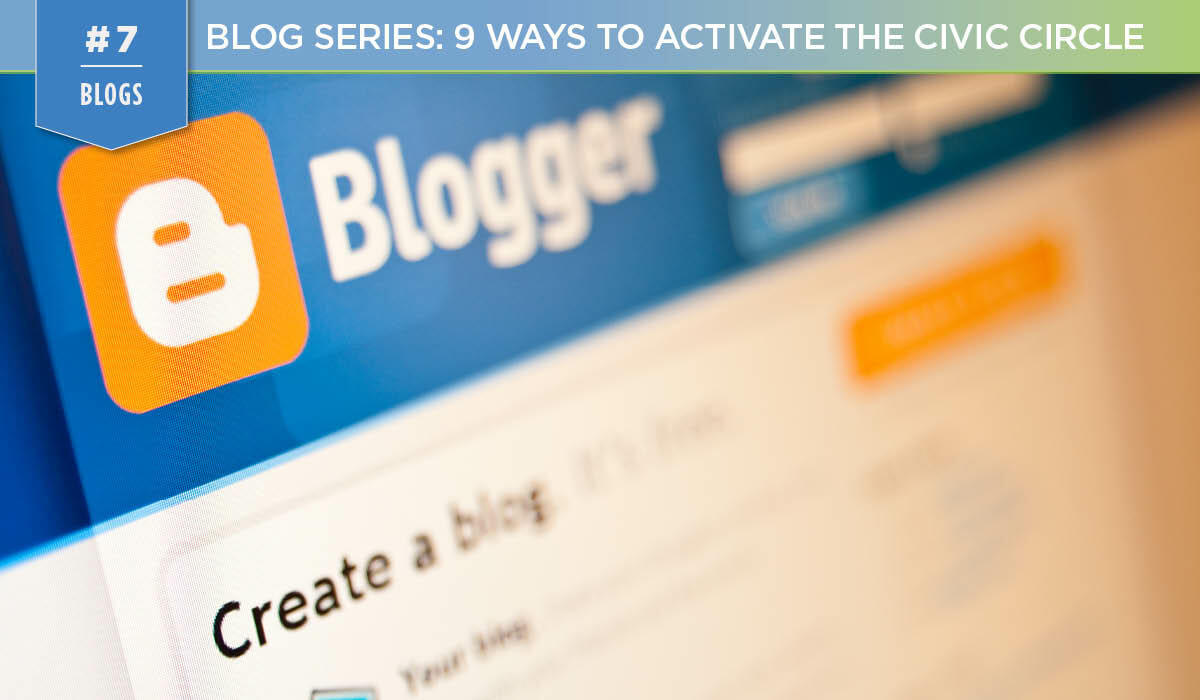 In this series, we've offered a variety of resources – from apps to documentaries to podcasts – that allow you to dive deeper into each element of the Points of Light Civic Circle. Since different people have different learning styles, we've curated these various types of content to help support you in your civic engagement journey, from volunteering to voting to donating.
Now we're offering nine inspiring blogs you can read over your morning coffee or tea to get educated and motivated to contribute to the greater good. Check out these blogs to stoke your passion for getting involved in your community and beyond.
So you want to support a cause that's close to your heart but you don't have the budget to spare. There are still many ways for you to give. This blog outlines eight accessible, productive and meaningful things you can do to give back to a nonprofit organization that is making a difference in your community without spending a dime.
This blog is made up of powerful and poignant posts on racial identity, diversity and inclusion. Delving into spheres of higher education, healthcare, entertainment, social work and more, articles provide opportunities for critical thinking and consideration of others' lived experiences. Blogs are made up of quotes, personal accounts and reflections, news stories, and other artifacts and discuss everything from Critical Race Theory to intersectionality.
Earth911 is on a mission to see "more ideas, less waste." This blog dives into DIY projects, eco tech, sustainable energy sources, recycling, tax credits and more. If you're interested in learning more about how to make greener choices with your wallet, this is a good place to start gathering ideas. (Psst – they also have a podcast if you'd like to listen to these topics on the go!)
If you're considering any type of national service – for instance, via an organization like AmeriCorps – it's good to know what you can expect. Fortunately, with over 250,000 current members and volunteers plus over 1 million alumni, AmeriCorps has a wide array of stories to share. Their blog includes individual accounts from inside the world of national service to help you become more educated on what the experience of national service entails.
Mashable's Social Good section includes a host of stories on how technology is driving social change. This blog features up-to-date news articles as well as stories of individuals and organizations using tech to change the world, one issue at a time. The next time you're feeling less than hopeful about social media or the state of the tech world, give some of these posts a read to find out how social entrepreneurs are using digital innovation wisely to advocate for the causes they care about!
The Vote Smart blog equips readers with the research, tools and statistics they need to make more informed decisions during election season and beyond. Each week they publish a blog on "This Week in Research," keeping you abreast of current events around voting and other key political issues. There are also blog posts on election fraud and security, voter eligibility, absentee voting and more – all from a factual, nonpartisan perspective.
Everyone's voice matters, regardless of age, experience or socioeconomic status. Voices of Youth offers young people between the ages of 13 and 24 to contribute to their blog in the form of written word, photography or video. These submissions are remarkably unique and tell stories around today's biggest issues with compelling creativity. With topics ranging from gender identity to disability to human rights, you can expose yourself to a refreshing youth perspective.
Of course, we'd be remiss not to mention one of our own blogs! Points of Light is proud of our Daily Point of Light Award program, which was founded by President George H.W. Bush in 1993. President Bush called these civically engaged individuals "points of light," devoting very special attention to voluntary community service as a means of helping solve some of America's most serious social problems. We've been awarding a Daily Point of Light every day for decades, and you can read some of their stories to get inspired!
Looking for the latest research on corporate social responsibility and the tools and technology driving employee engagement on today's landscape? Look no further than the TriplePundit, which has been reporting on the intersection of people, planet and profit for over a decade. Believing that business can be a force for good, TriplePundit publishes a variety of blog posts on research data, consumer trends, leadership and transparency, activism and more – all related to CSR and sustainability professionals, as well as concerned citizens everywhere.
Once you give these inspiring blogs a read, tag us on social media to share your favorite and tell us how it impacted you to create the change you wish to see in the world!
This piece is part of a series that highlights the many ways you can activate the Points of Light Civic Circle using various tools. Check out all the ways you can live your best civic life.
Share this post