Service is a Way of Life for UPS Executive Nick Costides
For Points of Light board member Nick Costides, service has been a way of life, his entire life.
Growing up as the son of an immigrant father in Brooklyn, New York, he recalls how his mother took care of everyone around her. The whole neighborhood was that way, he says. "Doors were always open. If someone was laid off, people showed up with food. Everyone helped each other out. Because everyone was just trying to survive." Nick says he didn't really know what "volunteering" meant. It was just what you did. It was a way of life.
Nick's dad was working a minimum-wage job when he became disabled with multiple sclerosis. Nick was just eight years old. The responsibility of caring for the family fell to his mom. His mother and her friends made sure Nick never felt as if he was going without. "We didn't have much, but nobody did," he remembers. Nick says his mother worked hard to provide for the family, and in tough times showed kindness. "My mother would give the shirt off her back to help anyone," he said, and that gave him the foundation from which to learn, to excel, and to give back.
Today, Nick has certainly built on that foundation, serving as the President of Information Technology at UPS, the world's largest package delivery company. You can feel a sense of service and concern for others in the way he talks about his work. Nick says, "I have the privilege of leading a team of the best IT professionals in the world. Together, we build innovative, industry-leading technologies that power our customers' supply chains."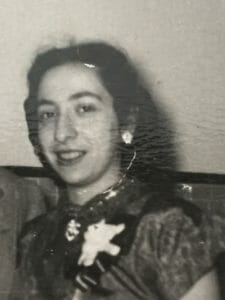 Despite his leadership role and demanding job at UPS, just as his mother instilled in him, Nick always finds time to give back. After relocating from his native New York to Atlanta for UPS several years ago, Nick's wife began volunteering for an organization and learned they were having funding challenges. She joined their board and together, she and Nick led a financial turnaround of the organization. As part of that effort, they used a Points of Light Global Network affiliate, Hands on Atlanta, to help coordinate volunteer efforts. A few years later, Nick was asked to join Hands on Atlanta's board and in that role, he interacted with the team at Points of Light often. Eventually, Nick was asked and honored to join the Points of Light board.
"The Points of Light mission really resonates with me, and it's very important," Nick says. "Points of Light
inspires and engages individuals into service – anywhere in the world. Their impact is felt by the individuals who receive service through Points of Light and its partners; they help nonprofits in terms of capacity and management, and can make these organizations feel larger than they are; and just think about how many communities are being served by Points of Light and their affiliates. They provide the processes, the infrastructure, and more – and that can turn anyone into a point of light."
At Points of Light, Nick has worn many hats, including on the Financial Investment Committee, as the Chair of the newly created Technology Committee, and working to support strategies related to data management and innovation that can change the way nonprofits interact digitally. Nick's a resource for Points of Light operationally as well as on our board of directors as an advisor. He says being able to provide that kind of multidimensional support, beyond just going to board meetings, is what he loves about his role with us.
"When you think about Points of Light and its impact, especially around their concept of the civic circle, I look at it as an anchor point that depicts that there's many ways to be a point of light," Nick says. "It's akin to the golden rule. There are so many ways to do good. It starts with the decisions you make and the causes you lean into. It truly is the way you live your life. The people who want to do good or create change don't assign themselves labels; they just do it. It's all about how you express yourself each and every day."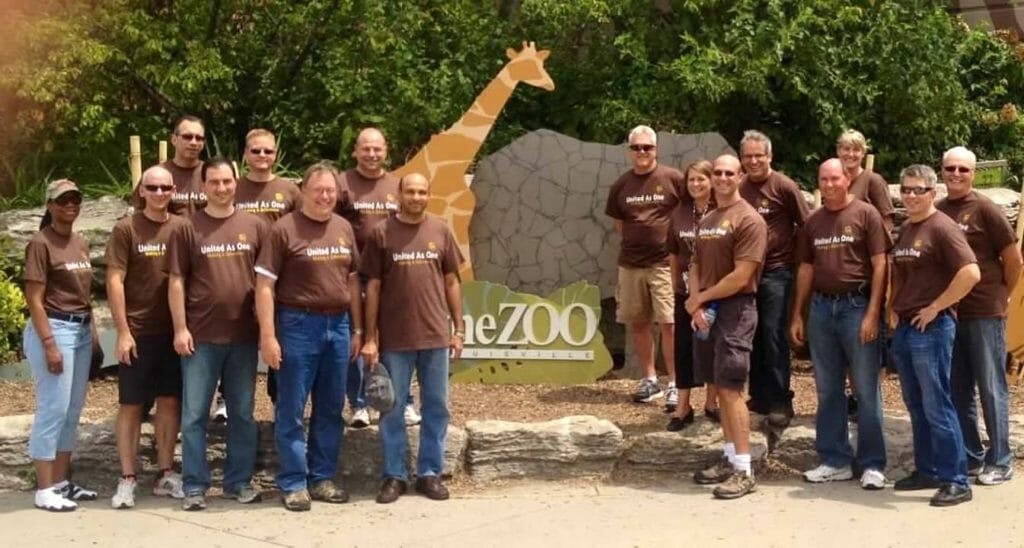 When he's not at UPS or working with Points of Light, Nick and his wife support multiple animal rights, welfare, and health organizations, including having previously served on the board of the Louisville Zoo and the Kentucky Humane Society. Nick is still an advisor to Hands on Atlanta and an advisor to a nonprofit called ToolBank, which provides tools like shovels and picks for volunteer projects. Working with them and with the UPS Foundation, Nick helped to coordinate and create a mobile warehouse of tools, so that the tools could easily be moved to markets when disasters hit.
To those looking to get involved in their communities and make a difference, Nick's advice is simple. He says, "You just have to find a cause that resonates with you. Just get out there. If you help in even a small way, it can really make a difference in the lives of others. Whether you can help with marketing, swing a hammer, or tutor a student, it makes a difference. There's no downside. And everybody benefits."
Share this post